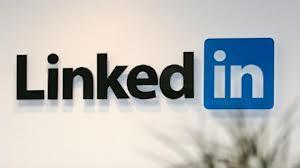 You Can Get Hired Presents LinkedInTraining for  Professionals… 
Navigating LinkedIn can be challenging!  Social media has become an Integral part of the business world and a valuable networking tool.
Enhance your job by attending our Linkedin training brought to you by Beth Riegger of Keys 2 Success Marketing!
Do you hava a LinkedIn account? Do you use it and do you understand it's benefits?
Don't just register on LinkedIn – Anyone can do that! Make it work for you. If you do what everyone else does, you'll get the same results that everyone else gets. Attend this workshop and find out how to be ABOVE AVERAGE! Make sure that your Profile is working for you!
LinkedIn is your Online Resume! This networking tool will enhance your networking capabilities, will bring you in contact with more business contacts and raise visibilty of your profile to prospects!
No matter if you are looking for a job or for your next client, the strategies are the same!
This workshop is different than any other out there. We provide the computers and we will be walking you through, step by step, everything it takes to get you noticed. This is not a workshop where we tell you what to do and you go home to do it, you actually will be doing it right then and there!
"I attended a seminar presented by Beth Riegger. She taught not only basic use of Linkedin, but how to be more successful in searching for a job or client by having a more complete profile, using keywords throughout the profile, and standing out with more personal invitations and thank you's." ~Rick
"I just attended one of Beth's classes geared at educating the attendees on a greater utilization of Linked In, to equip us to reach more people on Linked In, and increase our visibility to reach potential clients and employers. Her knowledge of the subject is deep and widet, and her interpersonal skills and energy make her an excellent presenter! Attending this seminar was a good use of my time. Thanks, Beth!" ~Faye
We hope that you will take advantage of this Class that will bring you the tools that can get you noticed!
Click HERE to get more information or to register.
More advanced classes will be announced at a later date.
Need a different date/time? Check the link below!