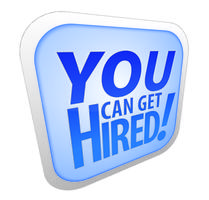 You Can Get Hired Presents: FREE LinkedIn Training… 
Finding a New Job or a New Career is so challenging!
Social media has become an Integral part of the Job Search and a Valuable Networking Tool to manage Career change.
Enhance your Job Search by attending our Introductory FREE Linkedin training brought to you by Jim Bear of J Alan Financial and the You Can Get Hired team!
Do you hava a LinkedIn account? Do you use it and do you understand it's benefits?
Don't just register on LinkedIn – Anyone can do that! Make it work for you. If you do what everyone else does you'll get the same results that everyone else gets. Attend this Free workshop and find out how to be ABOVE AVERAGE!
LinkedIn is your Online Business Card! This networking tool will enhance your networking capabilities and will bring you in contact with more business contacts and raise visibilty of your profile to prospects!
J Alan Financial/ Jim Bear and the You Can Get Hired team are providing this workshop to newly registered and intermediate LinkedIn users who would like to know more about the Full potential of Linkedin and how this platform can help you in your job search.
We hope that you will take advantage of this Free Class that will bring you the tools that can get you Back to Work Fast!
Click HERE to register!
ALSO …. Check out our NEXT You Can Get Hired Workshop! We have TWO GREAT Speakers lined up to bring you EXPERT TIPS that will help you to Get the Job!
Click here for more information!        http://bit.ly/February12-2013YCGH